Studii di psicopatologia criminale sopra un caso di imbecillitÓ morale con idee fisse impulsive (parricidio, fratricidio e tentato matricidio all'etÓ di 16 anni).
---
Tamburini, Augusto, 1848-1919 ;
Seppilli, Giuseppe, 1851-1939.
Reggio-Emilia : Stefano Calderini e figlio, 1883.

Description : bt., tp., [2 l.] pl., [1]-91 p. ; ill.: 2 phots. ; 24 cm.

Photograph : 2 albumens, mounted on printed leaves, portrait of the clinical subject and facs. of handwritten letter.

Subject : Brain — Functional disorders ; Psychopathy.

Notes :

Offprint from: (1882), Riv. sper. di freniat, vol. viii.
Journal title: "Parricidio, fratricidio e tentato matricidio all etÓ di 16 anni (imbecillitÓ morale, con idee fisse impulsive); perizia medicolegale."
Author caption: Pel Dottori, A. Tamburini, Direttore dell'Istituto Psichiatrico di Reggio.
Biographical notes, vide: Tamburini.
Author caption: [Pel] G. Seppilli, Medico-Capo del Manicomio d'Imola.
Medical degree: University of Bologna, 1877.
Named subject: Antonio Sbro (1863-).
Journal edition not illustrated.
Photo caption: signature of Antonio Sbro in the negative.
Index Medicus: 10610091320.
---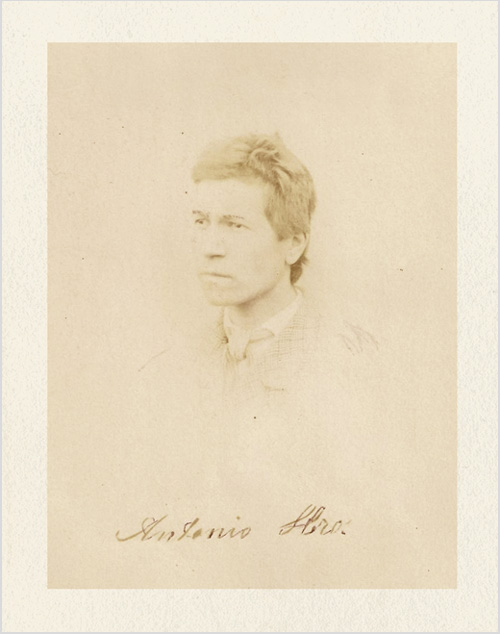 ---

©All rights reserved.