Division of the optic and ciliary nerves as a substitute for extirpation of the eyeball.
---
Taylor, Charles Bell, 1829-1909.
Journal : Practitioner ; vol. xxxvii.

London : Macmillan and Co., 1886.

Description : 351-352 p., [1 l.] pl. ; ill.: 1 phot. ; 22 cm.

Photographs : portrait after surgery.

Subject : Ciliary & optic nerves — Transection.

Notes :


Author caption: By Charles Bell Taylor, M.D., F.R.C.S.E. ; Surgeon to the Nottingham and Midland Eye Infirmary.
Biography—v. intra »».
Index Medicus: 20503821510.
---
The accompanying photograph of a young girl who was sent to me. two years ago, in order that her left eye might be extirpated on account of pain occasioned by injury, with sympathetic irritation of the right eye, is an average specimen, certainly not the best, of the results obtained.—Page 352.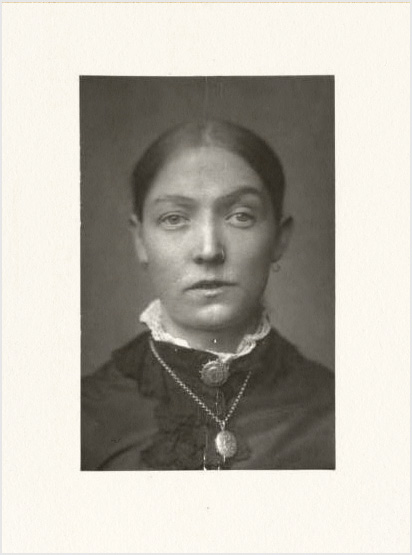 ---

©All rights reserved.