Orthopædic apparatus. A series of illustrated plates, with corresponding descriptions of the various forms of mechanism employed in the treatment and cure of the numerous deformities of the human body.
---
Ernst, Friedrich Gustav.
London : Sprague & Co., 1883.

Description : xv p., 1-58 p., [36 l.] pl., vii p.-index ; ill.: 136 & 17 phot. figs. ; 22 cm.

Photographs : 36 (collotype) "ink-photo" plates.

Subject : Surgical appliances — Orthopedics ; amputation, deformity.

Notes :

Author caption: By F. Gustav Ernst, inventor and manufacturer of Orthopædic and Anatomical Mechanism.
Publisher caption: Printed and illustrated by Sprague & Co., Proprietors of the "Ink-Photo." Process, 22, Martins Lane, Cannon street, E.C.
Plates reprinted in a companion edition, 1889.
Part 2 title: "The portable Gymnasium and description of the various exercises connected with it."
Part 2 illustrated by five plates with 17 phot. figs.
Fig. 27 shows an "improved" Sayre suspension apparatus (cf. Sayre: »»).
Index Medicus: 11002121090, 20501051160.
---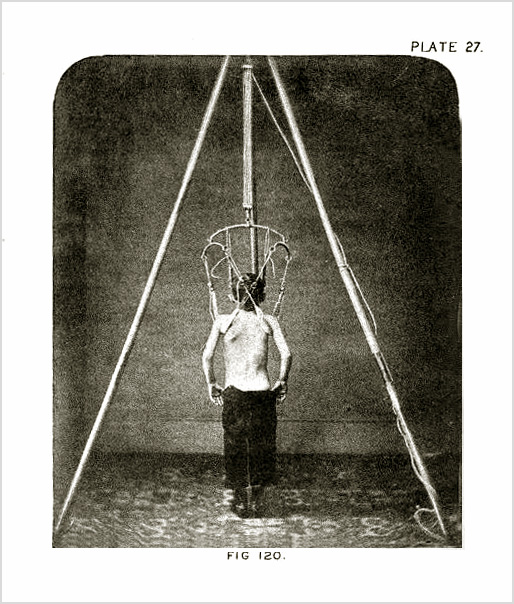 ---

©All rights reserved.