Biography of Andrew Nebinger, M. D.
---
Grove, John H., 1825-1901.
Philadelphia : Burk & McFetridge, Printers, 1887.

Description : frontis., [1]-15 p. ; ill.: 1 phot. ; 20.5 cm.

Photograph : collotype portrait.

Subject : Medical biography — Andrew Nebinger (1819-1886).

Notes :

Author caption: By J. H. Grove, M. D.
For biographical information, v. Grove »».
Cover text: With compliments of Robert Nebinger.
Read before the Philadelphia County Medical Society, May 11, 1887.
Inscribed: Addinell Hewson.
Index Medicus: 20605091330.
---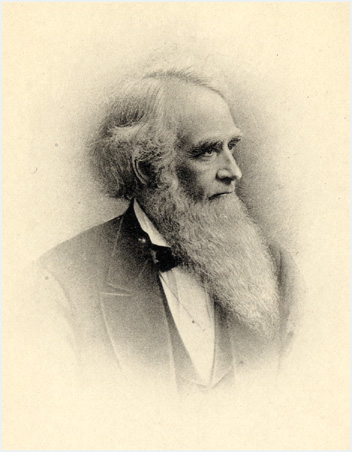 The Philadelphia obstetric surgeon Dr. Andrew Nebinger was an incorporator and served a term as president of the County Medical Society of Philadelphia. He also served terms as vice president, and president to the Philadelphia State Medical Society. He was medical director and benefactor to St. Mary's Hospital and its sister institution, St. Agnes' Hospital. During the Civil War he was surgeon-in-charge of the Cooper-Shop Volunteer Hospital.
---

©All rights reserved.