Edmund Randolph Peaslee:
a memorial discourse delivered before the faculty and students of Dartmouth College, Sunday, September 1, 1878.
---
Bartlett, Samuel Colcord, 1817-1898.
New York : D. Appleton and Company, 1878.

Description : [1 l.] frontis., 42 p. ; ill.: 1 phot ; 21.6 cm.

Photograph : mounted albumen, portrait.

Photographer : Jose Maria Mora (1850-1926).

Subject : Medical Biography — Edmund Randolph Peaslee.

Notes :


Author caption: BY SAMUEL C. BARTLETT, D. D., LL. D., President of the college.
President, Dartmouth College, 1877-1892.
A reproduction of the photograph illustrates a memorial of Peaslee written by Benjamin Fordyce Barker, vide infra: »».
Index Medicus: 20201251310.
---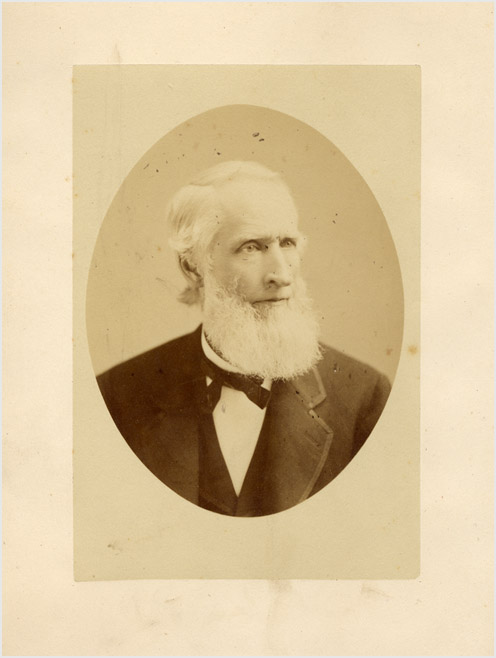 Jose Maria Mora and his family fled the Cuban revolution and emigrated to New York City in 1868. He apprenticed under Napoleon Sarony until 1870 when he broke out on his own, acquiring the galleries of Gurney & Son's at 707 Broadway. Mora thrived as a photographer of celebrities until 1893 when he abruptly shuttered his studio, possibly because of nervous exhaustion. His final days were spent in a New York hotel room and a descent into an increasingly loopy eremitism, refusing to bathe because a quack doctor once told him bathing would discharge all his magnetic powers of vitality and long life.
---

©All rights reserved.