Syphiloderma Gummatosum: LITTLE LADY LENA
---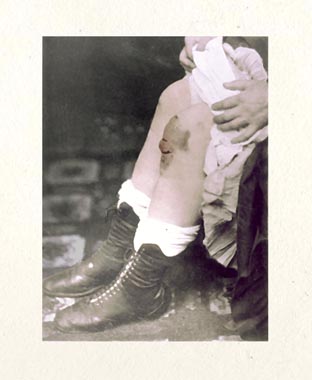 My tight little boots can kick so hard
Big bully boys have to cry.

You fubbs, you pugg, you little puss,
Kick, kick again, they sweetly hiss.

Purree purree wuzzey tuzzey, they purr.
This is love, sweet muzzey love, you stir.

Little Lena, O Nicky, my Nacky,
My Naquilena, my Acky, my sweet sweet Nookie,

Kick, kick harder yet and let me lick
Your nacky knee and liqualena neck.

It burns, it churns, it sickens my bones,
But I return to suck your runs.

Your knee's sugared crust is pure, jerking joy
Though the pain it bring may me destroy.
---

©All rights reserved.