Plate 44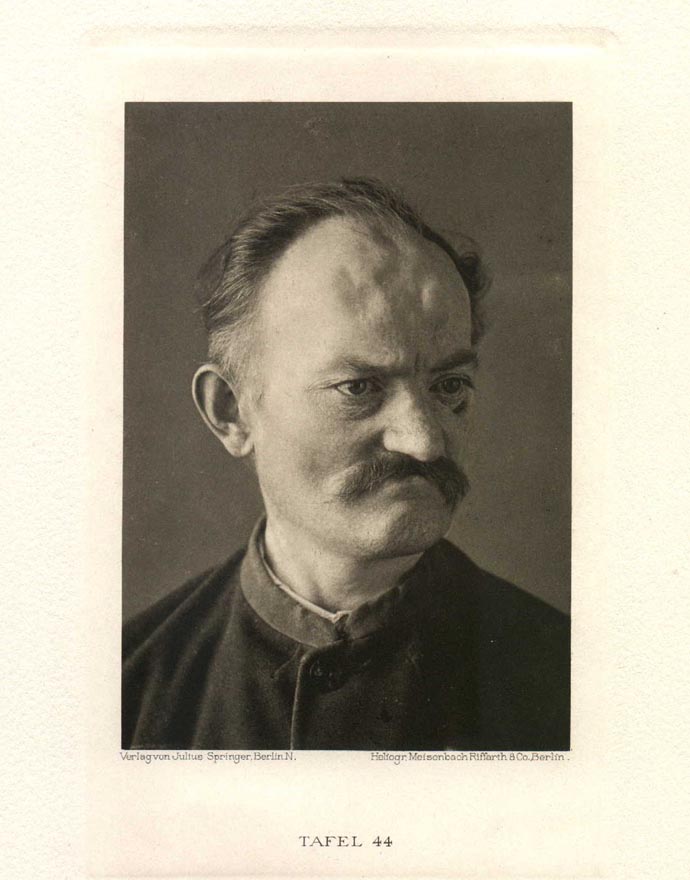 Periostitis syphilitica ossificans.
Very characteristic example of skull transformation syptomatic of tertiary lues.
45 year old painter. Infected for 8 years. For two years gummose disease of the skin and periostea in the prominences of both frontal bones and of the left temporal bones. Deep, slow healing skin ulcers with complication of the periosteum and the portions of the skull they cover. What remains of former scars, whitish, radiant, tightly affixed to the substrate. Wall like, tuberous, thickening of the bones surround and skew the hollows of the skull surface. Deeper bone damage, with a thickened edge encrusted by scarred skin, perceptible also on the lower margin of the left eye socket.
Deep, white (postgummose) scar tissue, with swelling in the underlying bone structures, found also in the shoulder and collar bone region.
---

©All rights reserved.