Atlas of the osseous anatomy of the human ear,
comprising a portion of the Atlas of the Human Ear by N. Rüdinger, M.D., University Professor, Adjunct and Prosector in the Anatomical Institute of Münich, etc., translated and edited, with notes and an additional plate by Clarence J. Blake, M.D.
---
Rüdinger, Nicolaus, 1832-1898.
Blake, Clarence John, 1844-1919.
Boston : A. Williams & Co., 1874.

Description : front., 23 p., [8] leaves ; ill., 9 plates, 24 cm.

Photographs : 9 mounted albumens.

Photographers : Josef Albert, Metcalf & Welldon.

Subject : Ear — anatomy & histology .

Cited :

Puschmann-Stiftung, Leipzig, Studien zur Geschichte der Medizin.

Pagel, Julius, Biographisches lexikon hervorragender ärzte des neunzehnten jahrhunderts ; p. 388 :
N. Ruedinger in Münich very much enriched the doctrine of the structure of the auditive organ.
Notes :


Extracted from Rüdinger : Atlas der menschlichen Gehörorganes, Münich, E. Stahl, 1866.
Translated with additional notes by Clarence John Blake.
With an additional plate (frontis photo) by Metcalf & Welldon of Boston.
Album format ; pages and plates are unbound.
Except for the frontispiece, all photos are ovals.
---
Blake was aural surgeon to the Massachusetts Charitable Eye and Ear Infirmary and Lecturer on Otology at Harvard Medical School. The following text written by Blake constitutes the preface in its entirety :
PREFACE
"The object of this Atlas is to provide the teacher and student with correct representations of the more important parts of the Osseous Anatomy of the Human Ear, accompanied by explanatory texts and notes, available for instruction or for reference.
"The Plates, with one exception, are photographs made by Albert of Münich, from the original preparations of Prof. Rüdinger, taken, with his permission, for this work; and the explanatory text is a translation from his admiral Atlas of the Human Ear, published in Münich in 1866, be E. Stahl, with slight modifications and some additions.
"The frontispiece is a photograph by Metcalf & Welldon, of Boston, from an original preparation.
"In presenting to the American student this portion of Prof. Rüdinger's work it is hoped that sufficient interest may be elicited to warrant further publications of a similar character.
— Hotel Berkeley, Boston, 1874
Clicking on the following thumbnails will bring up enlargements :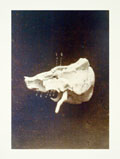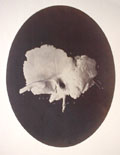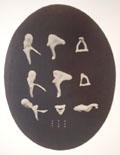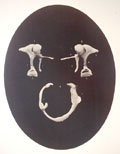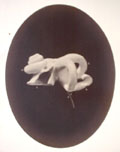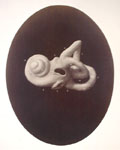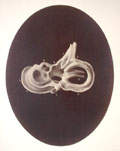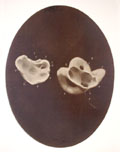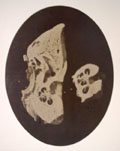 ---

©All rights reserved.