La photographie appliquée aux études d'anatomie microscopique.
---
Viallanes, Henri, 1856-1893.
Paris : Gauthier-Villars, 1886.

Description : bt, frontis., tp, [5]-66 p. ; ill.: 1 phot., engrs., tbls. ; 19 cm.

Photograph : 1 mounted photolithograph (frontispiece), photomicrograph, brain of a larval fly.

Photographer : André-Nicolas Quinsac (1843-1908).

Subject : Photomicrography.

Notes :


Author caption: Par H. Viallanes. Docteur ès sciences et docteur en médecine.
Student of Rudolf Albert Kölliker (1817–1905).
Photographer caption: Photolithographie de A. Quinsac.
Index Medicus: 21302761060, 22002361290.
---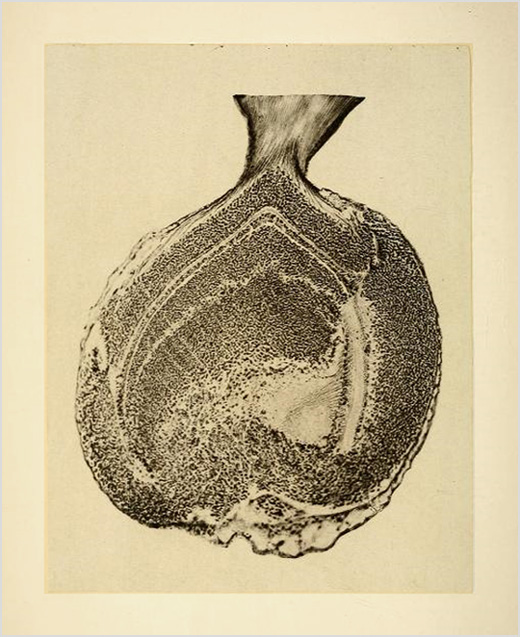 The name of the photographer is captioned, "Photolithographie de A. Quinsac," on a printed tissue overlay that protects the photograph, as well as the following description: "Coupe microscopique du cerveau de la larve d'une mouche. Grossissement, 400 fois environ." Quinsac was active in Toulouse, France, and was renown for his skill in photomechanical reproduction. All of the plates illustrating Eugène Trutat's monograph on the photography of natural history (1886) are from Quinsac's workshop, cited by Trutat as the best in France.
---

©All rights reserved.