De l'épilepsie dans ses rapports avec les fonctions visuelles.
---
Pichon, Georges, 1860-1893.
Paris : Librairie Ollier-Henry, 1885.

Description : [1]-243 p., [6 l.] pl. ; ill.: 1 phot., 5 engr. ; 23.6 cm.

Photograph : unmounted aristotype, reproduction of a drawing of the fundus oculi.

Subject : Fundus oculi — Epilepsy ; Diagnosis and semiology.

Notes :

Author caption: Par le Dr. Georges Pichon, Interne des asiles de la Seine (concours 1883). Ancien interne des hôpitaux de Nantes. Ancien premier aide d'anatomie à l'école de médecine de Nantes. Ancien aide de clinique ophthalmalogique. Lauréat (ter) de la même école (1878, prix ; 1879-1880-1881, prix). Membre de la Société anatomique de Nantes.
Medical training, Nantes.
Thèse de Paris 1885, couronnée par la Faculté de médecine (Médaille d'argent, prix des Thèses).
Index Medicus: 11102911380, 20500561630.
---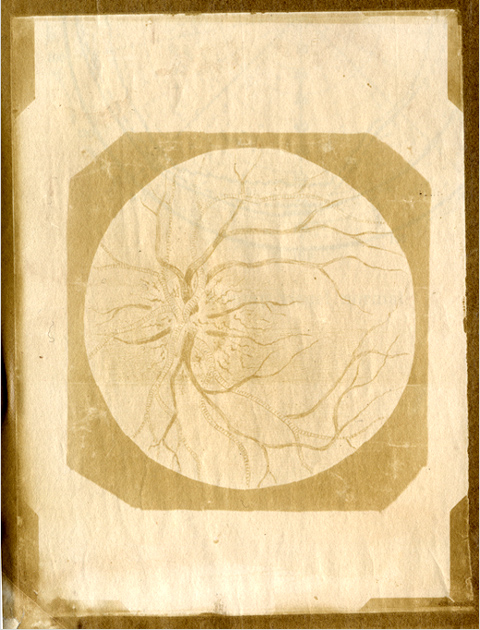 In this dissertation, Pichon challenged Brown-Sequard's theory of venous constriction in the cerebral hemispheres, leading to loss of consciousness during epileptic seizures. Pichon based his challenge on observations of hyperemia in the retinas of epileptics at the Nantes asylum.
---

©All rights reserved.