Iconographie photographique appliquée à l'ophthalmologie.
---
Gayet, Charles-Jules-Alphonse, 1833-1904.
Lyon, [Genève, Bâle] : Henri Georg, 1881.

Description : tp, [1]-14, [3 l.] pl. ; ill.: 1 phot., 2 engr. ; 25 cm.

Photograph : albumen mounted on unbound card.

Photographer : Edouard Hocquard (1853-1911).

Subject : Eye — Anatomy ; Photography (of).

Notes :


Author caption: Par M. Gayet, Professeur à la Faculté de médecine de Lyon,
Medical studies, Lyon, 1854-58.
Medical degree, Paris, 1858.
Surgeon, Hôtel Dieu, 1862.
Assistant professor, anatomy & phsiology, Ecole de médecine, Lyon.
Chief surgeon, 2nd ambulance corp. Lyonnaise, 1870.
Legion of honor, 1872.
Extern professor, pathology, Faculté de médecine, Lyon, 1873.
President, Société des Sciences médicales, Lyon, 1873.
First chair ophthalmology, Faculté de médecine, Lyon, 1877.
President, Société de Chirurgie, Lyon, 1900.
Eponym: Gayet-Wernicke encephalopathy (GM-4641).
Author captions: et MM. [Edouard] Hocquard et Alb[ert] Masson.
Offprint from Lyon médical, vol 38, p. 253-263, 2 pl.
2nd issue, the Lyon Mémoires et comptes rendus, vol 21, p. 196-207, 2 pl.
Journal articles sans photo.
Index Medicus: 10404831160 (journal), 11001461350 (journal), 20601061320, 21201771090.
---
Nous étions encouragé dans cette tentative par des essais du même genre faits ailleurs, et les iconographies photographiques de Duchenne (de Boulogne), de Luys, et celle, magnifique entre toutes, du Lunatic Azylum de New-York, publiée par Bayle et exécutée par Beecke [Theodore Deecke, vide:»»], nous étaient de sûrs garants pour le succès.
Le professeur Otto Becker (de Heidelberg) avait aussi de son côté essayé d'une publication analogue à celle que nous projetions, mais avec cette différence capitale, et à notre avis toute à son désavantage, que ses planches photographiques étaient tirées sur des dessins à la main.—Page 197.
• • •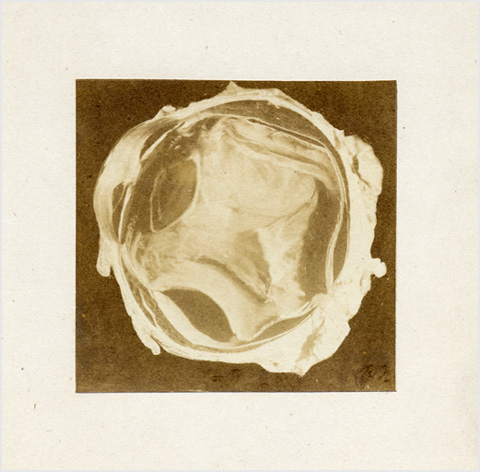 Unhappy with the services of a town photographer, Dr. Gayet established a medical photography lab at Lyon. The purpose of this paper was to claim state of the art advantage when it came to photographing the specimen eye and Gayet arranged with the Paris firm Molteni to produce and market prints to ophthalmologists. He assigned the direction of day to day mechanical operations to his junior colleague Dr. Edouard Hocquard who was a consummate physician photographer. Hocquard departed Lyon in 1883 to participate as a medical officer in the Tonkin Campaign (1884-1886), later founded a sanatarium at Madagascar, and during this time Hocquard studied indigenous cultures and compiled hundreds of photographic documents.
---

©All rights reserved.