On the delineation of skulls by composite photography.
---
Thomson, Arthur, 1858-1935.
Journal : Journal of Anatomy and Physiology ; vol. xix.

London & Cambridge : Macmillan and Co., 1884-5.

Description : 109–114 p., [1 l.] pl. ; ill.: 4 phots. ; 24 cm.

Photographs : 4 artotypes of skulls on two printed leaves.

Photographer : author, Arthur Thomson.

Subjects : Cranium — Craniometry ; photography.

Notes :

Author caption: By Arthur Thomson, M.B. Senior Demonstrator of Anatomy, University of Edinburgh.
Medical degree, Edinburgh University, 1880.
Senior demonstrator, Edinburgh University.
Lecturer, human anatomy, Oxford, 1885.
First professor, human anatomy, Oxford, 1893.
Professor anatomy, Royal Academy, Burlington House, 1900.
Member, General Medical Council, 1904-29.
President, Anatomical Society, 1906-08.
Eponym: Thomson's Nose Rule.
Photo captions: Fig. Vol. XIX., Pl. VII. Fig. 1[-2].
Photo captions: Fig. Vol. XIX., Pl. VII. bis. Fig. 3[-4].
Printer caption: Artotype. J. G. Tunney.
Photographs published in a later issue of the journal.
Reference: "Additional Note," page 230 of the journal.
Index Medicus: 20309901710.
---
ADDITIONAL NOTE ON THE DELINEATION OF SKULLS BY COMPOSITE PHOTOGRAPHY. I have learned, since the publication of my paper on this subject, in the last number of this Journal, that Mr Francis Galton, F.R.S., had three years previously drawn the attention of the Anthropological Department of the British Association to the application of composite portraiture to anthropological purposes, and had exhibited a composite photograph of eight skulls of Andaman islanders, which he had mounted under the instructions of Professor Flower. The separate portraits were combined into a single composite by a new instrument invented by Mr Galton, and described by him in the Photographic Journal of June 1881. It is also worthy of note that Dr. J. S. Billings of Washington has been engaged in a similar line of investigation, and contributed, in April last, a preliminary paper on the subject, with photographs, at a meeting of the National Academy of Sciences. An account of Mr. Galton's communication will be found in the report of tho British Association meeting held at York, 1881, p. 690.—Page 230.
• • •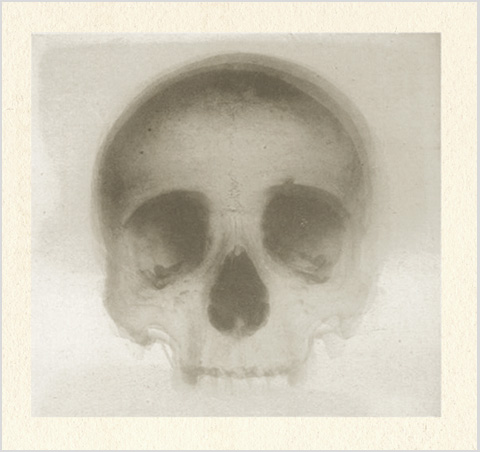 Besides his proficiency with photography, Thomson was also skilled in drawing and watercolors. He was an instructor of anatomy and an exhibitor at the Royal Academy for the arts. His textbook, A handbook of anatomy for art students ran through multiple editions and is still in circulation.
---

©All rights reserved.