Further evidence as to the existence of horned men in Africa.
---
Macalister, Alexander, 1844–1919.
London : Royal Irish Academy, 1883.

Journal : Proceedings of the Royal Irish Academy ; 2nd s., vol. iii.

Description : 771–773 p., [1 l.] pl. ; ill.: 1 phot. ; 23 cm.

Photograph : portrait of the clinical subject.

Subjects : Zygomatic bone — Exostosis.

Notes :


Author caption: By A. Macalister, M.D., F.R.S., Professor of Anatomy, University of Dublin.
Qualified for medical studies, Trinity College, Dublin, 1861.
Lecturer, Zoology, University of Dublin, 1869.
B.A. and M.B., Trinity College, Dublin, 1871.
Professor, zoology, Trinity College, Dublin, 1869-1877.
Medical degree, Dublin, 1876.
Professor, comparative anatomy and chirurgy, Trinity College, 1877-1883.
Surgeon, Sir Patrick Dun's Hospital, 1877-1881.
Fellow, Royal Society, 1881.
Professor of anatomy, Cambridge College, 1883-1919.
Cofounder, Anatomy Society, 1887.
Editor in chief, Journal of anatomy and physiology, 1897-1917.
Photo caption: Plate XX.
Index Medicus: 20702881120, 20804411420.
---
Some years ago Dr. H. Minchin lent me a photograph, brought home from West Africa by his son, the late Dr. R. Minchin, in which was pourtrayed the head of a West African, with two remarkable exostoses on the maxilla below the orbit. Dr. Minchin, junior, had stated with regard to this man that he had heard of a tribe having this peculiarity, that they were famous as executioners somewhere on the borders of Dahomey.
The peculiarity shown in the photograph (PL XX.) consists of two symmetrical, and evidently bony, outgrowths of the infra-orbital edge of the maxilla, in a long-faced and somewhat long-headed negro, with scanty moustache and beard.—Page 771.
• • •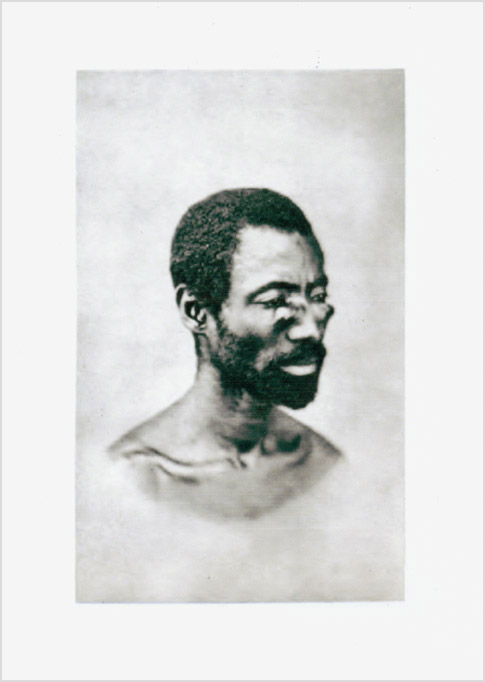 ---

©All rights reserved.