Two cases of excision of the scapula; with remarks on the best mode of performing the operation so as to avoid hæmorrhage.
---
King, Kelburne, 1823-1886.
Journal : The Liverpool and Manchester Medical and Surgical Reports ; vol. 2.

Manchester : J. E. Cornish ;
Liverpool : Adam Holden ;
London : Simpkin, Marshall & Co., 1874

Description : 68-72 p., [1 l.] pl. ; ill.: 1 phot. ; 22 cm.

Photograph : collotype, upper torso image of the 8 year-old female patient, taken from behind.

Subject : Scapula — Necrosis ; excision.

Notes :

Author caption: By Dr. Kelburne King, M.D., F.R.C.S., Surgeon to the Hull Infirmary.
Medical degree, University of Edinburgh, 1844.
F.R.C.S. (ad eundem), 1870.
Appointed surgeon, Hull General Infirmary, 1853.
Includes a few bibliographical references.
Index Medicus: 11205751440.
---
The accompanying plate from a photograph, taken two years after the operation, shows the articulation which has formed between the clavicle and the head of the humerus.—Page 72.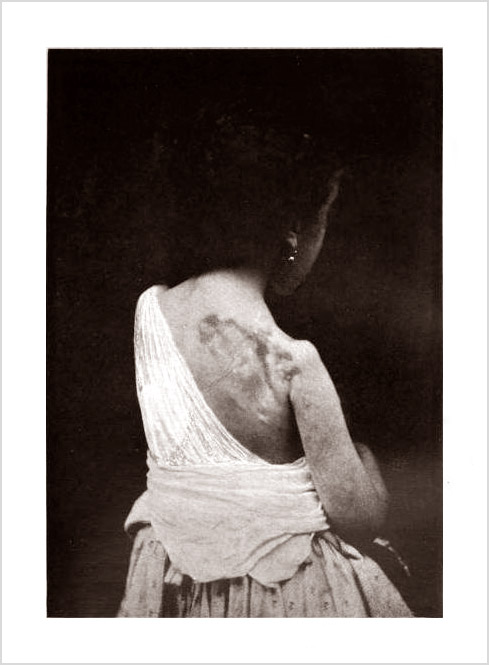 ---

©All rights reserved.