Notes on the crania of the Botans of Formosa.
---
Eldridge, Stuart, 1843-1901.
Journal : Transactions of the Asiatic Society of Japan ; vol. 5., part 1.

Yokohama : "Japan Mail Office," 1877.

Description : 158-169 p., [1 l] pl. ; ill.: 1 comp. phot. ; 23.2 cm.

Photograph : albumen, four panel composite image, showing three skulls from four perspectives.

Subject : Cranium — Comparative morphology.

Notes :

Author caption: By Stuart Eldridge, M. D.
Medical degree, Georgetown University Faculty of Medicine, Washington, 1868.
Secretary and Physician, Japan Scientific Mission, 1871.
Surgeon-General, Kaitakushi, Hakodate, 1872.
Founder, Hakodate Medical School, 1872.
Founding editor, Kinsei-I-Setsu, first Japanese medical journal.
Director, General Hospital of Yokohama.
Conferred, Fourth Order of Merit, by Emperor Meiji, 1897.
Posthumous award, Third Order of Merit with the Sacred Treasure.
Read before the Asiatic Society of Japan, on the 14th of March, 1877.
Offprint also issued.
Reprint edition, 1888.
Index Medicus: 10401481320.
---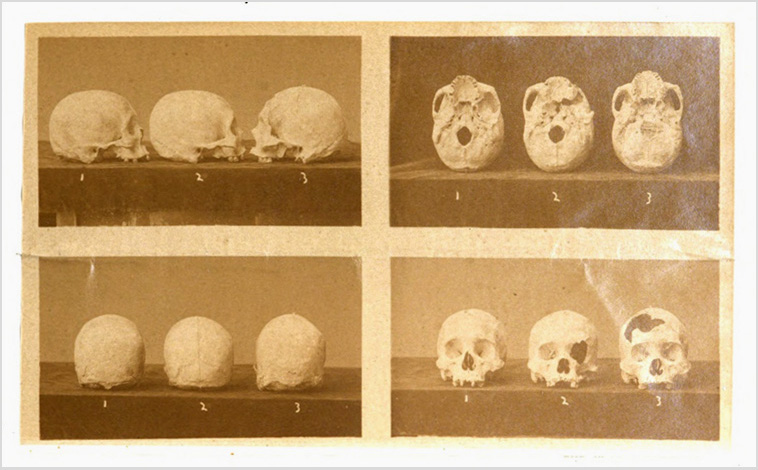 ---

©All rights reserved.