Remarks on a case of traumatic facio-brachial monoplegia.
---
Collie, Mackintosh Alexander Thomas, 1856–1918.
Bombay : Bombay education society's press, 1885.

Journal : Transactions of the Medical and Physical Society of Bombay ; n. s., no. vi.

Description : 6–17 p., [1 l.] pl. ; ill.: 1 phot., 4 diags., tbls. ; 22 cm.

Photographs : 1 albumen mounted on printed leaf, view of the 20 year-old subject.

Photographer : Kanoba Ranchoddas Kirtikar (1849-1917).

Subject : Cerebral cortex — Trauma ; faciobrachial monoparesis.

Notes :

Author caption: By Surgeon Mackintosh Collie, M.B., I.M.D.
Medical degree, Aberdeen University Medical School, 1881.
Surgeon, Indian Medical Service, 1883.
Secretary to the Surgeon-General Bombay, 1888.
Professor, Grant Medical College, Bombay, 1892.
Surgeon-Major, Indian Medical Service, 1895.
Lieutenant Colonel, Indian Medical Service, 1903.
Bombay Presidency Surgeon, Third District, 1905.
Physician, St. George's Hospital Bombay, 1905-13.
Diagrams of the brain and skull, copied from Ferrier (1876), "The Functions of the Brain."
Photo caption: Photograph of Hoosain Kassum. Surgeon Collie's Case of Traumatic Facio-Brachial Monoplegia, p. 6.
Photographer caption: K. R. K.
Index Medicus: 11004311440.
---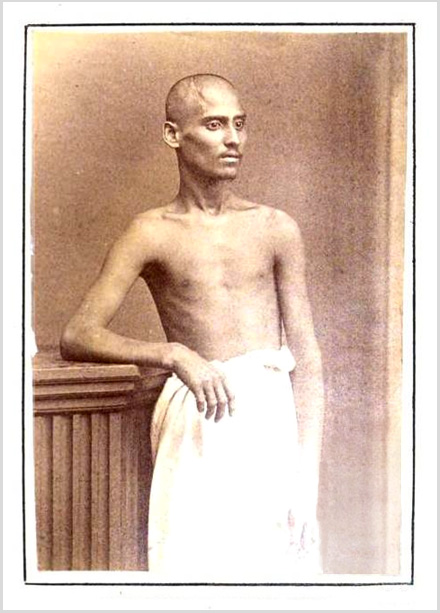 ---

©All rights reserved.