Paranoia; a study of the evolution of systematized delusions of grandeur.
---
Noyes, William, 1857-1915.
Journal : The American journal of psychology ; vols. i & ii.

Baltimore : N. Murray, 1888 ;
Worcester : E. C. Sanford, 1889.

Description : frontis., 460-478 p., [6 l.] pl. ; 349-375 p., [6 l.] pl. ; ill.: photo. figs., 1 engr. ; 21 cm.

Photographs : photoengravings, reproductions of artwork and personal effects.

Photographer : William Noyes.

Subject : Brain — Functional disorders ; Paranoid schizophrenia.

Notes :


Author caption: By William Noyes, M.D.
Medical degree, Harvard, 1885.
Postgraduate fellowship, Johns Hopkins.
Second assistant physician, Bloomingdale Hospital, 1885.
Established a psychological laboratory at McLean Hospital, 1889.
Assistant physician, Massachusetts Hospital for Dipsomaniacs and Inebriates, 1892.
Superintendent, men's department, Boston State Hospital, 1896.
Superintendent, both departments, Boston State Hospital, 1905.
Clinical instructor, mental diseases, Harvard.
Offprints of both parts issued separately.
Cordasco 80-4599, 80-4600.
Index Medicus: 20801641780, 21108211170 (1888 offprint), 21108211180 (1889 offprint).
---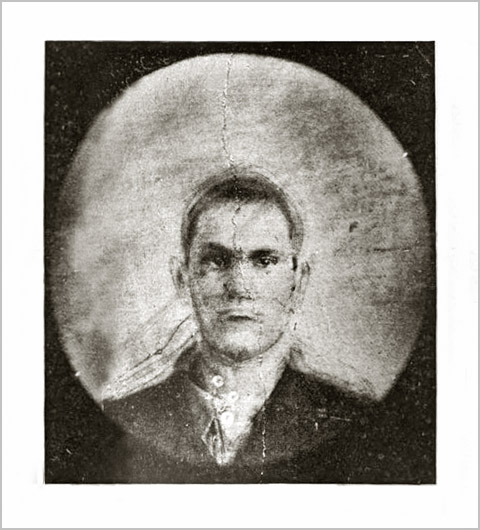 Early classical study on the art of the insane, profusely illustrated with photoengravings of a paranoiac subject's watercolors, drawings, carvings, and decorated personal effects. The eerie photograph that Dr. Noyes composed of his schizophrenic patient, a resident at Bloomingdale Hospital, is recognizable as one of his experiments in composite photography and appeared as a frontispiece to the journal which published his paper. Detached from the article it is easy to miss, but the power of this tenebrous image would not be eclipsed if placed alongside one of the portraits of madness painted by Théodore Géricault or Goya. Doctor Noyes was influenced by the work of Jules Séglas (1856-1939), a distinguished protégé in the Charcot circle at Salpêtrière and an authority on functional disorders. He translated Séglas's influential paper on chronic systematic delusion titled, La Paranoïa, délires systématisés et dégénérescence mentale (Archives de Neurologie, v. xiii, 1887, p. 62, 221, 393 vide: »» ; & vide: Noyes »»).
---

©All rights reserved.