Otitis media catarrhalis acuta, accompanied with facial paralysis and impairment of accommodation of the eye of the affected side.
---
Holt, Erastus Eugene, 1849-1931.
Journal : Transactions of the American Otological Society ; vol. iv.

New Bedford : Mercury Publishing Co., 1889.

Description : 460-462 p., [1 l. pl.] ; ill.: photos. ; 23 cm.

Photographs : four clinical portraits on 1 leaf. Half-tone engraving.

Subject : Middle ear — Otitis media ; Neuropathy.

Notes :


Author caption: By E. E. HOLT, M. D., Portland, Maine.
Medical degree, Dartmouth, 1874.
Founder, Maine Eye and Ear Infirmary.
Read before the Twenty-Second Annual Meeting of the American Otological Society, July 16, 1889.
Photo captions: Lux Eng. Co., Boston.
Index Medicus: 20406511080.
---
Another case, of which I have photographs, coming soon after the one here reported, illustrates how easily the ear may be overlooked in Bell's paralysis.—Page 462.
• • •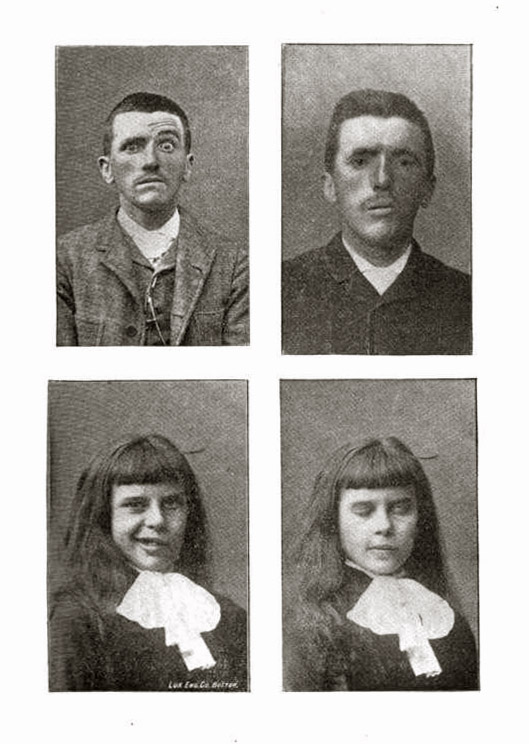 ---

©All rights reserved.