Biography of Rev. Alfred J. Fox, M.D.
---
Fox, Junius Bost, 1860-1900.
Philadelphia : Lutheran Publication Society, 1885.

Description : frontis., [i]-xiii p., [14]-150 p. ; ill.: 1 phot. ; 19 cm.

Photograph : frontispiece, albumen portrait of Alfred J. Fox, mounted on printed card.

Photographer : William H. Tipton (1850-1929).

Subject : Physician biography — Alfred J. Fox (1817-1884).

Notes :

Author caption: By his son, Rev. Junius B. Fox, A. M.
Author caption: With introduction by his son, Rev. Luther A. Fox, D. D.
Dr. A. J. Fox received private medical instruction, 1848-.
Attended Alabama Medical College.
Medical license, Alabama, 1853.
Inscribed, "To Gussie, from her friend, Junius B. Fox, Newberry S.C., Oct. 29, 1895."
Photo caption: Copied by W. H. Tipton, Gettysburg, Pa.
Photo caption: Alfred J. Fox, Born September 6, 1817. Died June 10, 1884.
Index Medicus: na.
---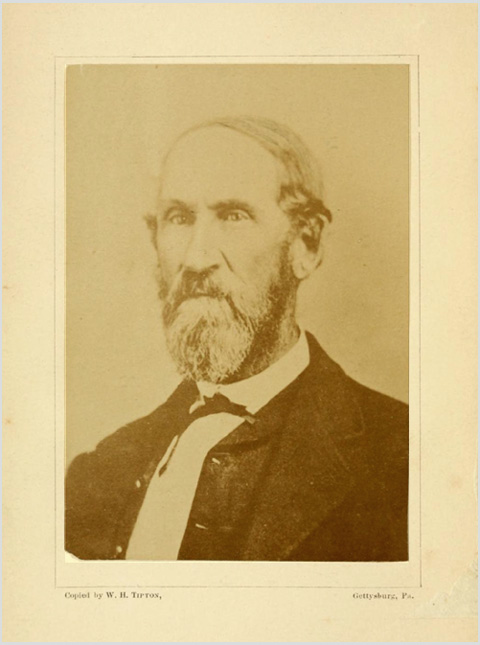 Wonderfully colorful story of a bible-packing, country doctor and preacher who administered to the privations of North Carolina's poorest. The albumen was printed by the Civil War photographer, William H. Tipton (1850-1929).
---

©All rights reserved.