The external appearances of pistol-shot wounds.
---
Fish, Dyer Ball Nelson, 1838-1895.
Journal : Boston Medical and Surgical Journal ; vol. 111.

Boston : Houghton Mifflin and Company, 1884.

Description : 313-321 p. ; ill.: 5 phot. figs. ; 27.5 cm.

Photographs : in-text photoengravings of models.

Subject : Wounds — Gunshot ; Jurisprudence.

Notes :


Author caption: By D. B. N. Fish, M. D., of Amherst.
Medical degree, Berkshire Medical College, 1862.
Assistant Surgeon, 27th Mass. Vols., 1863.
Reprint: Transactions of the Massachusetts Medical-Legal Society vol. 1 (1878-87), p. 279-294.
Index Medicus: 11606931340 (reprint).
---
For the better preservation of these illustrations Mr. Charles 0. Lovell, of Lovell's Photographic Gallery, has generously enabled me to present herewith excellent photographs of some of the best of them. The illustrations which accompany this article are photographic reproductions of the original shots, reduced in size.— Page 318.
• • •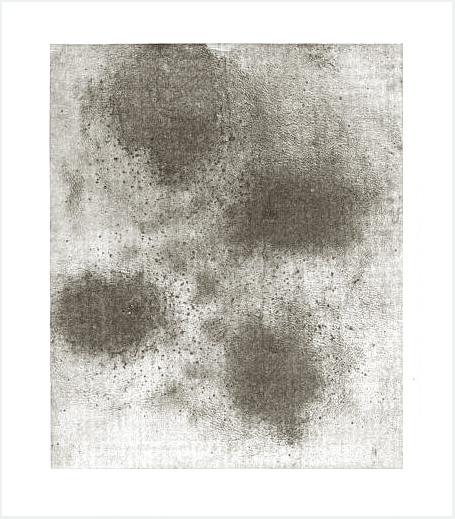 This plate shows four shots made on dressed sheepskin from a Smith and Wesson new revolver, calibre 32, short, 6-inch range, with four positions of the hammer. The shot at the top was made with the hammer up, that at the bottom with the hammer down, those at the light and left side with the hammer respectively right and left. Three fourths full size.
• • •
Dr. Fish covered for the Dickinson family physician when he was away. His only legacy, besides this paper, are anecdotes of the medical care that he provided for Emily as her life was slowly extinguished by Bright's disease.
---

©All rights reserved.