Ebenezer Kimball Sanborn; a memorial.
---
Burnham, Samuel, 1833-1873.
[Boston, sp, sd,] : Private printing, 1867.

Description : frontis., 52 p. ; ill.: 1 phot. ; 19 cm.

Photograph : albumen, portrait of Dr. Sanborn in regimental uniform.

Subject : Medical biography — Ebenezer Kimball Sanborn, M.D., 1828-1862.

Notes :

Sanborn was a graduate of Williams, and a professional writer.
Scarce, 8 copies found in Worldcat.
Sanborn notes follow:
Medical degree: Berkshire Medical College, 1847.
Medical training: Dr. Gilman Kimball (uncle), Lowell, Mass.
Medical training: Dr. Charles Harrison Stedman (1805-1866), Boston.
Postgraduate studies in Europe.
Professor, surgery, Vermont Medical College, Castleton, Vt., 1854-56.
Surgeon, 31st Massachusetts, 1862.
Died, Ship Island, Miss.
Published several reports in medical journals.
Index Medicus: na.
---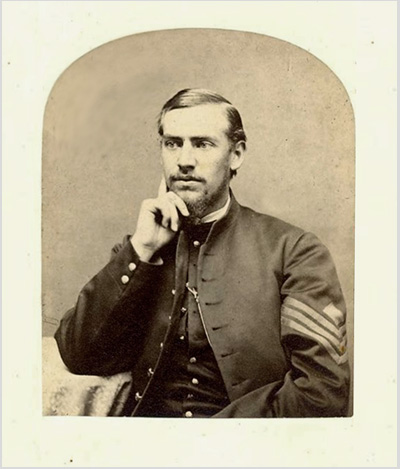 ---

©All rights reserved.