Enchondroma of femur; amputation at hip-joint; death.
---
Thorndike, William Henry, 1824-1885.
Journal : Medical and surgical reports of the City Hospital, Boston ; series 3.

Boston : Rockwell & Churchill, 1882.

Description : 254-256, [1 l. pl.] ; ill.: 1 photo. ; 23 cm.

Photographs : 1 heliotype leaf of the surgical specimen.

Subject : Femur — Enchondromas.

Notes :


Author caption: "October 18, 1878, Dr. Thorndike performed the operation."
Author info vide: Thorndike.
Photo caption: Enchondroma of Femur. (Case of Dr. Tho[r]ndike).
Heliotype Printing Co., Boston (attributed by bibliographer).
Volume inscribed by Geo[rge] B[rune] Shattuck (1844-1923).
Index Medicus: 10406471330.
---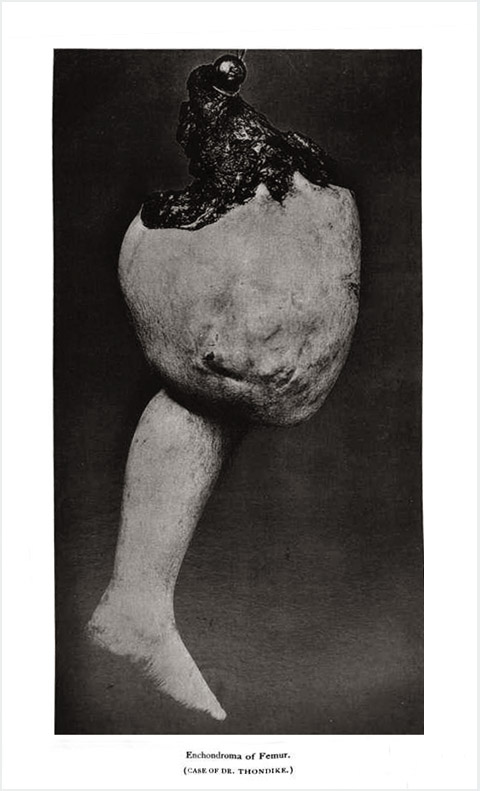 The photograph represents the undissected amputated limb of the subject, a 42 year-old merchant. The tumor was first noticed four years prior and progressed rapidly from its seat above the internal condyle of the left femur.
---

©All rights reserved.