The new electro-cautery battery.
---
Stout, A[rthur]. B., M.D.
The Western Lancet.

Arthur B. Stout, editor.

San Francisco: Cubery & Company, 1875.

Vol. IV., January [issue 1], pp. 677-680[erratum].

Photograph: albumen, on separate leaf.

Photographer: Bradley and Rulofson.

21.5cm.
---
Review of an improved electric cautery invented by Doctor C. Herz and manufactured in San Franciso at the Electrical Construction Company.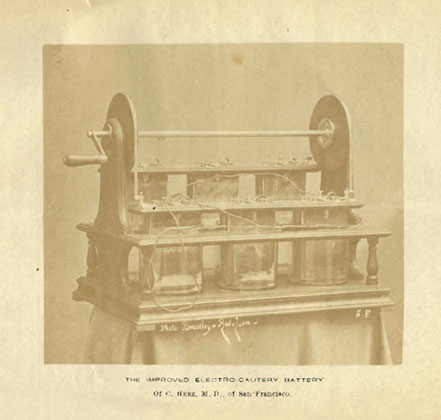 ---

©All rights reserved.