Tokology :
a book for every woman /
---
Stockham, Alice B[unker], 1833-1912.
Chicago : Sanitary Pub. Co., 1883.

Description : v, [1] l. pl., 277 p. ; ill.: photo. port. ; 20 cm.

Photograph : photogravure frontispiece, portrait of author.

Subject : Obstetrics — Popular Works.

Notes :
Revised edition with a new photo published in 1886.
Enormously popular work ; numerous editions and printings.
Extra-illustrated with an inserted cabinet card.
Gerritsen 2744.2.
Cordasco 80-6017 (1886 edition).
Index Medicus: 11307001330 (1886 edition).
---
The following portrait is reproduced from the 1886 revised edition: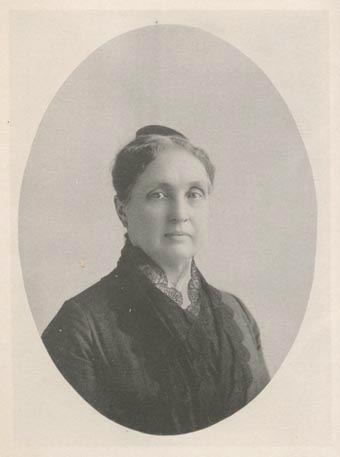 Bound in pictorial leather boards with title and ornamentation gold-stamped into the spine. Back cover board has a gusseted pocket that holds a 32 page pamphlet titled, Plates illustrating Tokology. Also inserted in the pocket is a mail-in certificate for a free gynecological exam and — unique to this copy — an albumen cabinet card depicting an itinerant midwife who is embracing the hand of an expectant mother. Books with the certificate were sold door to door along the streets of Chicago, often by prostitutes who were striving to lift themselves out of poverty.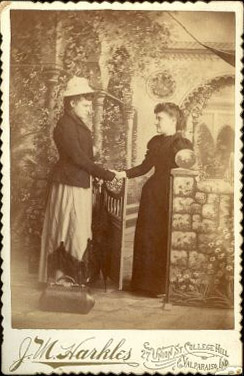 ---

©All rights reserved.