Functional nervous diseases :
their causes and their treatment : memoir for the concourse of 1881-1883 Académie royale de médecine de Belgique with a supplement on the anomalies of refraction and accomodation of the eye and of ocular muscles, by...
---
Stevens, George T. (George Thomas), 1832-1921.
New York : D. Appleton, 1887.

Description : xiii, 217 p., 6 leaves of plates : ill. ; 22.5 cm.

Photographs : 6 double photogravures.

Subject : Nervous System Diseases ; Eye Manifestations ; Refractive Errors.

Cited :
Cordasco, 80-5964.
Sadoff Catalog, page 72.
Note :

Originally published in French with the title, "Élucider par des faits cliniques et au besoin par des expériences la pathogénie et la thérapeutique des maladies des centres nerveux et principalement de l'épilepsie."
---
Difficulties attending the functions of accommodating and of adjusting the eyes in the act of vision, or irritations arising from the nerves involved in these processes, are among the most prolific sources of nervous disturbances, and more frequently than other conditions constitute a neuropathic tendency. — Stevens
• • •
The following images are linked to enlargements and explanatory text: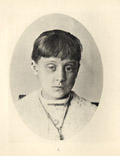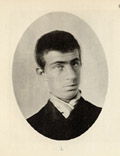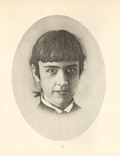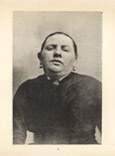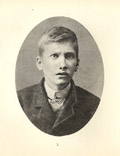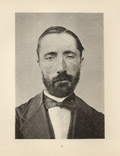 As an ophthalmic surgeon with a flourishing practice, Stevens discovered neurological and psychological benefits which were ancillary to his surgical treatments for eye disorders. This work is his documentation of these neurological cures drawn from 2690 cases of which the preponderance involved asthenopia, including 1280 cases of cephalagia. However, inspired by the work of Donders, Stevens looks for clinical evidence of an organic relationship between eye disorders and more serious neurological problems such as epilepsy and even mental disease. Of the latter he presents three cases, two represented photographically (plates 5 and 6), and one interesting case of a young woman probably suffering a conversion disorder and imagining herself to be a wheelbarrow being trundled about.
Originally published in French as a thesis without the photographic plates or the explanatory text to the plates. In the preface, Stevens writes that the original negatives were destroyed in a fire and consequently reproductions were made from "very indifferent prints."
---

©All rights reserved.