On Functional Athetosis and Incoordination of Movement.
by Lewis Shapter, physician to the Devon and Exeter Hospital
---
Shapter, Lewis, M.D., Cantab.,
Brain; a journal of neurology.

London: Macmillan and Company, 1880.

Part XI for October [Volume 3., no. 3.]; pp. 402-407.

Illustrated: mounted woodburytype on separate leaf.

Subject: neurology.

22.5 cm.
---
Lewis Shapter was the son of Thomas Shapter who was the chief physician of the Devon and Exeter Hospital from 1847 to 1876. Author makes note of an earlier piece he wrote for the Medical Times and Gazette in 1872.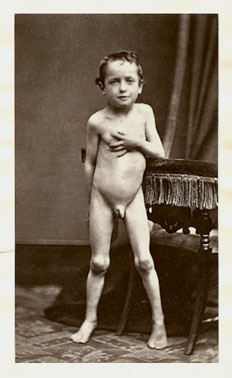 ---

©All rights reserved.