A treatise on the diseases of the nervous system.
By James Ross / Illustrated with lithographs, photographs, and two hundred and eighty woodcuts.
---
Ross, James, 1837-1892.
London : J. & A. Churchill, 1881.

New York : William Wood & Company, 1882.

Description : vol. 1., xx., 594 p., adv. insert ; ill., 3 plates ; 23 cm.

Description : vol. 2., xi., [1], 998 p., [2] ; ill., 3 plates ; 23 cm.

Photographs : 18 images on 4 leaves of heavy photo-stock paper.

Photographer : Mudd, James.

Subject : Nervous System Diseases.

Cited : Cordasco, 80-5452 (American edition).

Note : contains errata slip in v. 1, and "Errata" p. in v. 2.
---
The following biographical material on James Ross is excerpted from the Oxford Dictionary of National Biography :
Though late in beginning the practical work of pathology, he laboured in the post-mortem room with all the enthusiasm of youth, and in October 1878 was elected assistant physician to the infirmary. In 1881 he published "A Treatise on the Diseases of the Nervous System," in two large volumes, of which a second edition appeared in 1883. He begins by a classification of these diseases into three groups, Aesthesioneuroses, Kinesioneuroses, and Trophoneuroses, or changes of sensation, of motion, and of nutrition, and then describes the diseases of the several regions of the nervous system in detail. The book contains much recent information on the subject, and some original observations and hypotheses. It was the first large modern textbook in English on the subject and was widely read. It led to his election as a fellow of the Royal College of Physicians in 1882.
The photographer James Mudd also practised his art in Manchester and became well known for his portraits and landscape work.
The following images are linked to enlargements :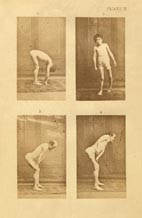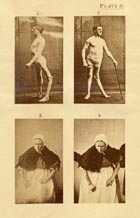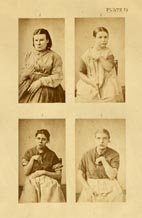 ---

©All rights reserved.