Traité des operations qui se pratiquent sur l'oeil,
par Edouard Meyer et A. de Montméja.
---
Meyer, Édouard, 1838-1902.
Montméja, A. de, 1841-
Paris: Lauwereyns, 1871.

viii, 275pp. ill.

Illustrated: 22 photographic plates.

Subject: opthalmology.


Cited:
Albert 1555:

This remarkable nineteenth century French book on eye surgery is the first work on ophthalmic surgery illustrated with photographs. It contains the first series of photos of actual operations in a surgery textbook with 22 close-up shots of operations for strabismus, cataract, iridectomy, canthoplasty, etc. (almost certainly performed on cadavers). The photographer, Dr. Montméja, founded the first journal devoted to medical photography in 1869.
---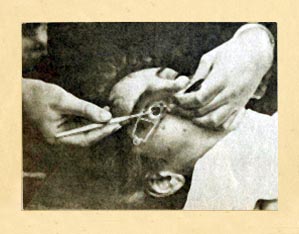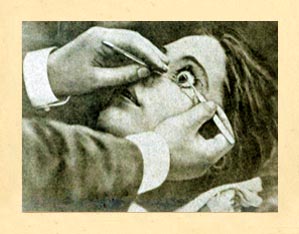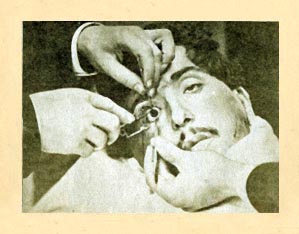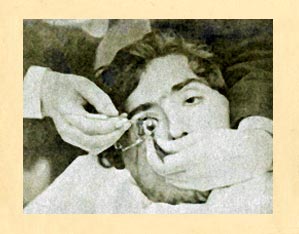 ---

©All rights reserved.