A manual of psychological medicine and allied nervous diseases;
with especial reference to the clinical features of mental diseases, and the allied neuroses, and its medico-legal aspects, with a carefully prepared digest of the lunacy laws in the various states relating to the care, custody and responsibility of the insane. Designed for the general practitioner of medicine.
---
Mann, Edward C.
Philadelphia: P. Blakiston, son & co., 1883.
London: J. & A. Churchill, 1883.

xvi, 33-699pp., front., 1 pl., 2 facsim.

Photograph: 2 photogravures from originals taken by the author.

24.75 cm.

Subject: mental disease.

Photographer: author.
Cited:
Cordasco, American Medical Imprints: 80-4012.
---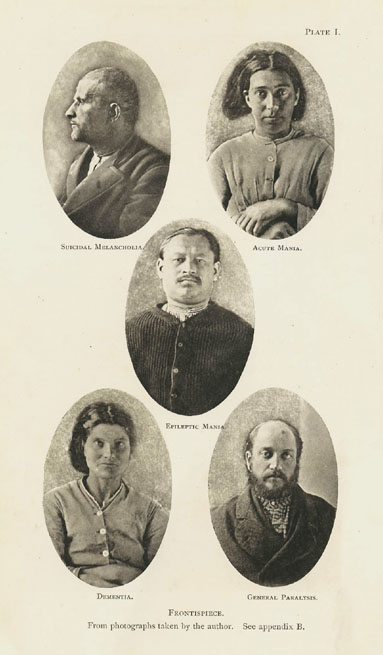 ---

©All rights reserved.