Leçons cliniques sur les teignes,
faites à l'Hôpital Saint-Louis, par..
---
Lailler, Charles, 1822-1893.
Paris: Adrien Delahaye, 1878.

Description: ii, 112pp, ill., 22.7cm.

Photographs: two colored photographs.

Photographer: Léon Vidal.

Subject: tinea capitis.

Cited:

Crissey and Parish, The Derma. and Syphil. of the 19th Century, pp. 261-62:
His own particular interest was mycology, especially the various forms of scalp ringworm, conditions with which he acquired an enormous experience over the years.
Notes:

• Reprint: extrait du Progrès médical.
• Recueillies et publiées par L. Landouzy.
• Inscribed by the author:
A la Société Médicale des Hopitaux. Hommage de l'Auteur. Février 1878. Lailler.
---
Following quote was lifted from an antiquarian bookseller's catalogue (Norman 34540, cat. 31.) and was written by Eder (History of Photography, p. 653.):
"[Vidal] was the first to produce color combination prints of chromolithographs with a brown pigment picture, especially he combined chromolithographs with a black Woodburytype printed last, which gave, owing to its transparency, excellent fine effects in reproductions"
Chief of dermatolgy at Hôpitaux Saint-Louis, Lailler also assumed the position of president of the Société Française de Dermatologie in 1891. He founded a charitable school, Ecole des enfants teigneux, for those children quarantined by tinea. A passionate book collector, the library he bequeathed to Saint-Louis numbered 1300 volumes.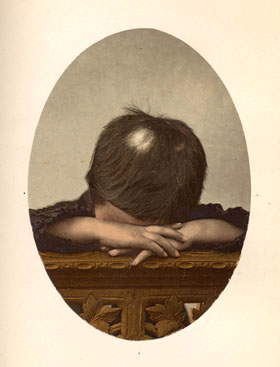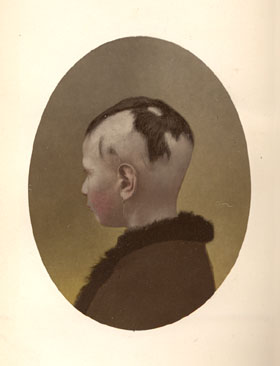 ---

©All rights reserved.