Multiple Neurome im Bereich des Plexus brachialis sinister, cavernöse Angiome, Lymphangiome und Neurofibrome der linken oberen Extremität.
---
Köbner, Heinrich 1838-1904.
Journal : Archiv für pathologische anatomie und physiologie und für klinische Medecin, vol. xciii.

Berlin : Druck und Verlag von G. Reimer, 1883.

Description : pp. 343-350., [1] pl. ; ill., 1 photo. ; 25 cm.

Photograph : 1 leaf photograph (process unverified).

Subject : Upper extremity — Neuromata.

Notes :


Author caption: Von Prof. Heinrich Köbner in Berlin.
Student of both Hardy and Hebra.
Established and directed the first clinic for research dermatology in Germany (Poliklinik für Hautkrankheiten, Breslau).
Eponym: Köbner's disease — epidermolysis bullosa symplex, Köbner's type.
Eponym: Köbner's reaction — appearance of new lesions following trauma to the skin of the psoriatic or eczemic patient.
Abstract: Wagner, P. (1883) Schmidt's Jahrbücher der in- und ausländischen gesammten Medizin, Leipzig: Otto Wigand, Bd. 200 ; pp. 28-29.
Index Medicus: 20502421590.
---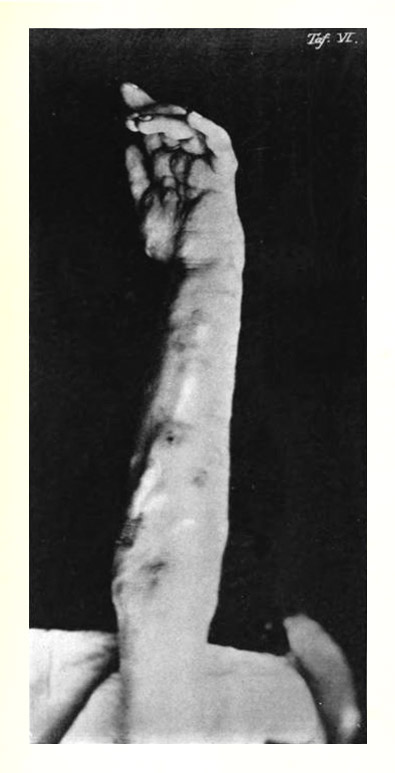 ---

©All rights reserved.