Report of the Pennsylvania Hospital for the Insane for the year 1883 :
containing a memorial of Thomas S. Kirkbride, M.D., LL. D., late physician in chief and superintendent. Pennsylvania Hospital for the Insane.
---
Kirkbride, Thomas Story, 1809-1883.
Philadelphia : Published by order of the Board of Managers, 1884.

Description : [1] l. front., 176 p. ; ill., 3 leaves of plates ; 23.5 cm.

Photograph : Portrait frontispiece, phototype.

Photographer : Frederick Gutekunst.

Subjects : Psychiatric hospitals — Pennsylvania ; Biography — Kirkbride.

Notes :


Kirkbride was one of the 13 founders of the Association of Medical Superintendents of American Institutions, renamed the American Psychiatric Association in 1921.
First chief physician of the Pennsylvania Hospital for the Insane, a position which he held 43 years until his death.
---
Interest in everything connected with photography was a marked feature of his tastes. Through his example, stereopticon viewers have been introduced into most of the hospitals for the insane throughout the country. Owing to his early perception of their use in amusing and instructing his patients, the views now shown to the audiences which fill some of the largest halls in our great cities, were familiar to the patents of this Hospital some years before these public exhibitions were commenced. — page 67.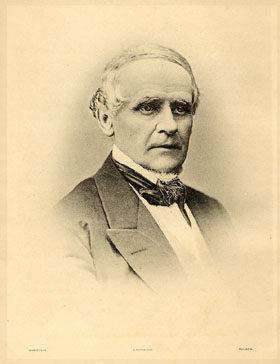 ---

©All rights reserved.