Illustrated Medicine and Surgery.
[variant title: Illustrated Quarterly of Medicine and Surgery.]
---
Fox, George Henry, & Sturgis, Frederic Russell, editors.
New York: E.B. Treat, Vol. 1., no.s 1-4, 1882-1883.

Vol. 2. bound with vol. 1. and reissued 1884.

2nd edition with 5 additional articles issued 1892.

Illustrated: collotypes.

Photographer: O. G. Mason.

31 cm.

Subject: case histories in medicine and surgery.
---
Please also read John Wood's preface to his book of poems, Diseases of the Skin for more information about O. G. Mason and George Henry Fox.
• • •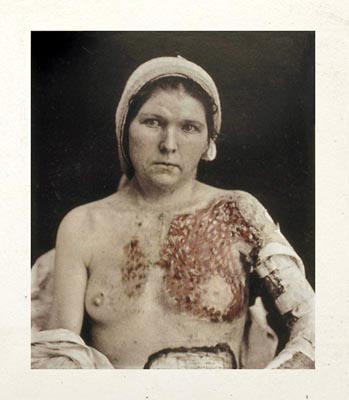 ---

©All rights reserved.