ART. I.-- Report of Autopsies performed at the City and County Hospital, San Francisco, Cal.
Case 1.
---
Engels, F., M.D.
Pacific Lancet [changed to: Western Lancet], Vol. I., March issue.

San Francisco: A. L. Bancroft and Company, 1872.

Trenor, Eustace, A.M., M.D., and
Babcock, Heman, P., M.D., editors.

Description: 1 leaf, photo., 1[29]-130 pp., 21.5cm.

Photograph: mounted albumen, on heavy stock.

Photographer: Bradley and Rulofson.

Subject: autopsies, pathology.


---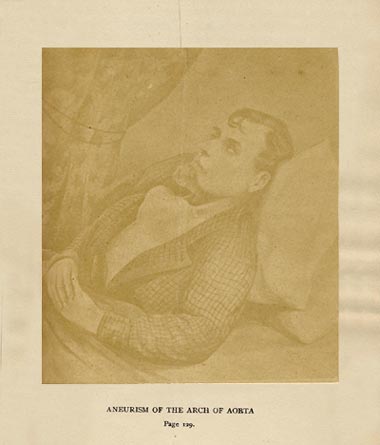 ---

©All rights reserved.