Proceedings connected with the testimonial presented to Thomas Messinger Drown, M. D.,
Secretary of the American Institute of Mining Engineers, by members of the Institute, at Montreal, September 18, 1879.
---
Authors: varia.
Testimonial Committee for private distribution, [1879?].

port.; 19 pp.

Illustrated: mounted albumen portrait.

26cm.

Subject: testimonial.

Photographer: Notman & Campbell.

Note: autographed with the photo.
---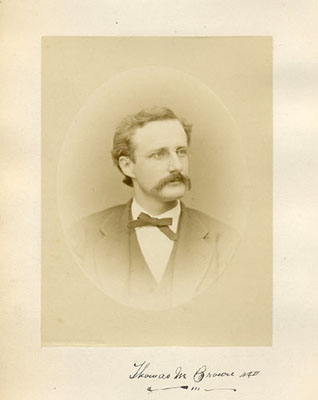 ---

©All rights reserved.