Visions:
A study of false sight. (Pseudopia).
---
Clarke, Edward H.
Boston: Houghton, Osgood, and Company, 1878.

xxii, 315 pp., ads.

Frontispiece: (tipped-in albumen of Clarke).

12°.
---
Includes a 15 page laudari a viro laudato preface written by his good friend Oliver Wendell Holmes explaining that Clarke wrote his book while suffering from a terminal disease. The author was Professor of Materia Medica for Harvard University Medical School and later was elected to the Board of Overseers of the University. He introduces science to the analysis of visions with a comparative examination of the functions separating the regions of the brain, and notes the effects of a range of drugs including alcohol, opium and hashish. He further investigates literary visions including one by Shakespeare's Macbeth.
He is best remembered today for his history, A century of American Medicine 1776-1876, (GM 6586) which he edited and co-wrote with H. J. Bigelow, S. D. Gross, T. Gaillard Thomas and J. S. Billings.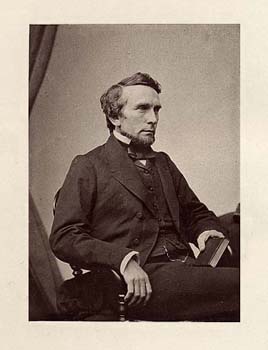 ---

©All rights reserved.