On a case of early disseminated myelitis occurring in the exanthem stage of measles and fatal on the eleventh day of that disease;
report on the microscopical examination of the spinal cord, by F. G. Penrose.
---
Barlow, Sir Thomas, 1845-1895.
Journal : Medico-chirurgical Transactions, vol. lxx.

London : Longmans, Green, and Co., 1887.

Description : pp. 77-91 ; ill.: 1 lith., 1 photomicro., 4 engr. ; 23 cm.

Photographs : 1 leaf printed with a photomicrograph.

Photographer : Edgar Crookshank.

Subject : Spinal cord — Myelitis.

Notes :


Author caption: BY THOMAS BARLOW, M.D., F.E.C.P., PHYSICIAN TO UNIVERSITY COLLEGE HOSPITAL AND TO THE LONDON PETER HOSPITAL.
Read before the Royal Medical Society on November 9th, 1886, and reported in the Lancet (1886 — p. 919-920).
Also issued separately.
Index Medicus: 11304301150, 21003001560, 10807481490 (Lancet report).
---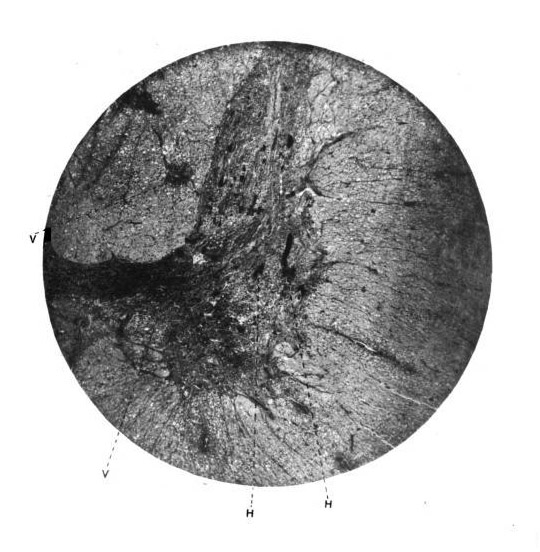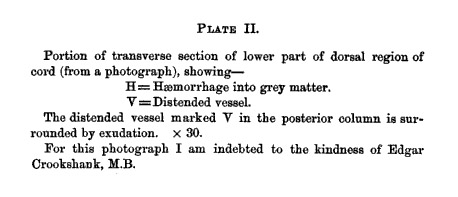 ---

©All rights reserved.