A Rare Obstetrical Case.
---
Bard, Cephas L., M.D.
The Western Lancet.

Trenor, Eustace, A.M., M.D., and
Babcock, Heman P., M.D., editors.

San Francisco: A. L. Bancroft and Company. 1872.

Vol. I., September [issue 9], pp. 527-28.

Illustration: mounted albumen, on heavy stock.

Photographer: unknown, probably Bradley and Rulofson.

21.5cm.

Subject: gynecology, obstetrics.
---
Dr. Bard presents the pregnancy of Mrs. R.P.D., a strapping farmer's wife who gave birth to a healthy ten pound male child. One hour later she passed a compacted stillborn which can be seen in the albumen photograph that accompanies this report. What makes the case for superfoetation is that the stillborn had a separate placenta, however, Dr. Bard is careful to disavow the supposition of a double pregnancy given its rarity--as few as 25 cases of superfoetation have been historically documented. Furthermore, both fetuses were likely conceived at the same time and gestation of the non-viable fetus may have ended at three months when the mother "...strained herself in her efforts to remove a heavy barrel of water from a wagon and to place it on the ground."
A prominent physician in Ventura County, Dr. Bard was founding president of the Ventura County Medical Association (VCMA), established in 1895.
Dr. Bard was the first patient admitted and to pass away at Elizabeth Bard Hospital, a hospital he built in the Moorish style and which is now on the National Register of Historic Landmarks.
Also by Dr. Cephas Bard: A contribution to the history of medicine in Southern California; annual address of the retiring president of the Southern California Medical Society, delivered at San Diego, August 8, 1894. (no publisher, no date).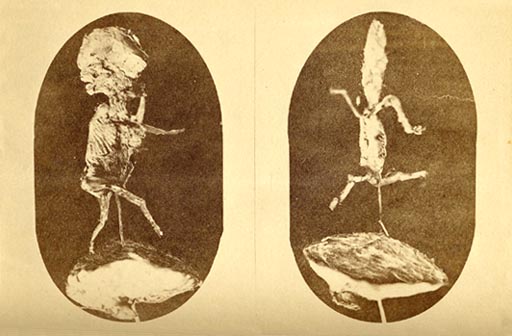 ---

©All rights reserved.
S30X625632