Discourse commemorative of the life and character of Alex. Hodgdon Stevens, M.D., L.L.D.
delivered by appointment of the N.Y. Academy of Medicine, May 25, 1871.
---
Adams, John Glover, 1807-1884.
New York : Anson D. F. Randolph & Co., 1871.

Description : front., [1]-42 p. ; illus., 1 pl., 22 cm.

Photograph : mounted albumen, portrait.

Subject : Medical biography — Alexander Hodgdon Stevens (1789-1869).

Notes :


Author caption: By John Glover Adams, M.D., Fellow, and Corresponding Secretary, etc., etc.
Inscribed: "Mr. Townsend Harris with my kindest regards. John G. Adams. Feb 22d 1875."
President of the New York State Medical Society, 1848-1849.
President of the College of Physicians and Surgeons, 1843-1855.
Cofounder of the New York Academy of Medicine.
President of the New York Academy of Medicine, 1851.
Index Medicus: 20101431130.
---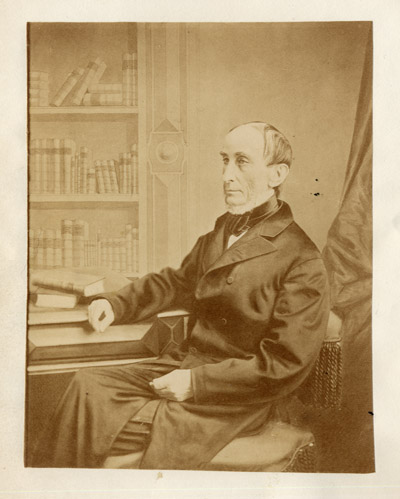 ---

©All rights reserved.